About Geelong Veins Skin & Laser
About the Clinic
The Geelong Veins, Skin & Laser (formerly Geelong Cosmetic & Laser Medical Centre) has been established since 1991. Centrally located on the fringe of the Geelong City Centre, in McKillop Street, the heritage listed rooms are readily accessible. There is the convenience of ample nearby street parking. All consultations are carried out in a thoroughly professional environment with great consideration shown towards patient privacy.
Geelong Veins, Skin & Laser specialises in non-surgical skin, vein and cosmetic procedures. All procedures are performed in our rooms without requiring general anaesthetics, hospitalisation, or cutting of the skin. The latest procedures and techniques are used to achieve maximal results with minimal downtime. For the majority of procedures patients can resume work and normal activity on the same day as treatment.
Our friendly staff are able to answer any queries and provide you with any information that you may need about our services. They can also help you make an appointment with one of our experienced practitioners. There is no need for a referral from a general practitioner to come to  the clinic.
Geelong Veins, Skin & Laser aims to provide patients with the highest level of care possible. Every doctor working at Geelong Veins, Skin & Laser has undertaken extensive postgraduate training in laser medicine and cosmetic medicine, and all of our cosmetic nurses and dermal therapists have University qualifications and many years of experience in the skincare industry.
The centre is open 6 days a week including early evenings and Saturdays.
Meet Our Team
The Geelong Veins, Skin & Laser provides an experienced team of medical professionals. Here you can find out more about our senior staff:
Dr Barbra Ward
MBBS (Monash) FRACGP
Dr Barbra Ward is the medical director and owner of GVSL. She has worked at GVSL since 2011, taking over ownership of the clinic in 2016 from Dr Garth Dicker.
Dr Barbra Ward studied medicine at Monash University, completing her MBBS degree, before undergoing specialist training in General Practice and becoming a Fellow of the Royal Australian College of General Practitioners (FRACGP).
Dr Ward has a special interest in phlebology and leg vein disorders including ultrasound based assessment and sclerotherapy treatments. She has developed a great expertise at treating surface and spider veins with over 10 years experience in micro sclerotherapy injections at Geelong Veins, Skin & Laser. She is Geelong's expert in treating spider veins.
Dr Ward is also experienced in skin dermoscopy and offers medical skin cancer checks and excisions. She is an expert at treating both cancerous (ie. BCC, SCC, melanoma) and benign skin lesions (ie. moles, skin tags, seb Ks, warts, scars, acne, rosacea.)
Dr Ward has a thorough knowledge of laser treatments, with expertise in treating birthmarks, vascular skin lesions, seborrhoeic keratoses, scars, warts and fungal nail infections with the latest laser techniques. She also performs Femtouch vaginal laser treatments.
Dr Ward is experienced in facial rejuvenation and enhancement techniques such as the use of wrinkle injections to treat frown lines, crows feet, worry lines and bunny lines; and the use of dermal fillers for the treatment of deeper lines, wrinkles and folds as well as augmentation of the lip, cheek and lower face.
Dr Lucy Mckinnon
MBBS FRACGP DCH
Dr Mckinnon completed a Bachelor in Medicine and Surgery at The University of Adelaide in 2000.
With over 17 years experience both overseas and in rural, remote and urban Australia Dr Mckinnon brings a broad range of skills and knowledge to Geelong Veins, Skin and Laser.
After completing specialist training in General Practice, Dr Mckinnon has had a diverse range of medical experience. She enjoys working in geographically and medically challenging conditions having worked in rural and remote general practice and emergency and as doctor for American TV show Survivor. She currently also works in public and private emergency departments.
Dr Mckinnon has completed certificates in dermoscopy and skin cancer medicine and surgery, and performs skin cancer checks and excisions. She is also available to book for leg vein assessments and surface schlerotherapy treatments.
Dr Lucy McKinnon has completed studies with the Australasian College of Phlebology to become a certified sclerotherapist.
Dr Patrick Lyons
MBBS (Melb) FRACS
A vascular specialist, Dr. Patrick Lyons has held numerous hospital appointments including as the head of vascular surgery at the Royal Hobart Hospital.
Dr. Lyons focuses especially on treating venous diseases such as varicose vein disorders. He has extensive experience in duplex ultrasound scanning techniques for the assessment of venous disease.
Dr Lyons is an expert in all of the vein treatment technologies such as surgery, laser, radiofrequency and injection techniques (sclerotherapy).
Dr Layla Mekhael
Dr Layla Mekhael is a GP with a special interest in skin cancer detection and treatment.
Dr. Layla has obtained a certificate in skin cancer medicine, surgery and dermoscopy, as well as having extensive experience in GP Practice and Gynaecology.
She brings with her a wealth of knowledge and experience, her specialties being skin checks and Fem Touch treatments. Dr. Layla is available to perform skin cancer checks and excisions every Friday at the clinic.
Dr Katie Cook
MBBS (Adelaide) FRACGP BSc DCH EMCert.
After gaining qualifications and experience as a specialist General Practitioner in Geelong and Melbourne Dr Cook worked in a busy Emergency Department in Melbourne managing a broad range of acute and complex medical conditions.
After completing certificates in dermoscopy, skin cancer medicine and surgery Dr Cook joined the team at Geelong Veins Skin and Laser in 2019.  
She is  available to perform skin cancer checks, excisions, leg vein assessments and surface schlerotherapy treatments during her weekly sessions on Tuesdays.
Kenlyn Heaney
EN / ME
Kenlyn is a qualified Nurse who has been working in the cosmetic industry for over 25 years. Originally training as a Beauty Therapist, Kenlyn's passion for Cosmetic Nursing was sparked while she worked in Medi-spas alongside Doctors and Nurses. Kenlyn continues to further her qualifications and ensures she remains up to date with the latest techniques and products. She regularly attends conferences and workshops with leading Australian and overseas specialists in the field.
Kenlyn's sharp aesthetic eye combined with her experience enables her to deliver the best cosmetic results for each unique face and individual client need.
Charlotte Woolfe
Beauty Therapist. Currently studying Bachelor of Dermal Sciences, Victoria University.
Charlotte is a trained beauty therapist and is currently undertaking her degree in Dermal Therapy at Victoria University.
She offers brow and lash tinting, and brow shaping treatments with a keen eye for symmetry and beauty. Charlotte can treat difficult hair problems that are unsuitable for laser hair removal with electrolysis, including fair hair and facial areas. As a trained laser therapist Charlotte also performs laser hair removal for all hair areas.
Charlotte has a special interest in assessing skin conditions and preparing an individualised plan for clients to achieve their skin needs and resolve skin problems including acne, scarring, stretchmarks and signs of ageing. Treatments you can book with Charlotte include facials, microdermabrasion, skin needling, BBL (Broad Band Light) and photorejuvenation.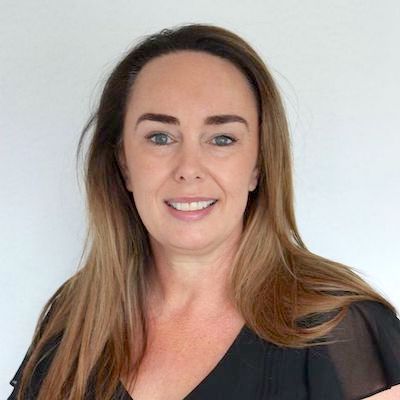 Julie Parker
Cosmetic/Senior Skin & Beauty Therapist, Nurse
CIDESCO BEAUTY THERAPY TRAINED
Julie has over 25 years' experience in Nursing and Beauty therapy. She has worked in all aspects of natural and medical aesthetics. Julie has been an educator at Elly Lukas and the Centre of Excellence Beauty Therapy colleges.
She is an advanced skin therapist and Laser specialist. Julie will work with you to truly understand how your skin works and find a solution that is unique to you and your skin.
She loves performing Laser Hair Removal & skin rejuvenation for wrinkles, pigmentation and capillaries. Renowned for her luxurious facials and optimal results for each & every client.
At Geelong Veins Skin & Laser we are committed to stocking products that are clinically proven to cause a positive change in the skin. Synergie Skin and O Cosmedics are two results driven skin care brands stocking a wide variety of scientifically proven...
Laser Hair Removal at Geelong Veins, Skin & Laser Lasers for laser hair removal were first created in the 1960s-1970s but the early models caused significant side effects. It was not until the mid 1990s that lasers were refined enough to provide good hair follicle...